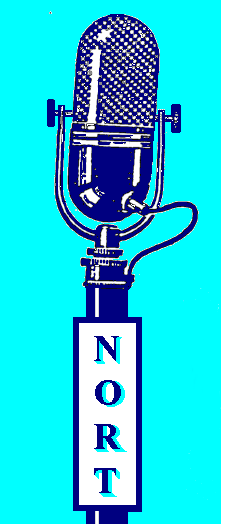 NEW ORLEANS
RADIO
THEATRE

Sponsor of
The Broadcast Arts Museum









We have collected numerous pieces of vintage broadcase equipment over the last several months and been promised even more. However, we have had a bit of a set-back due to the sale of the warehouse where these items are being stored. A couple of generous folks have offered the use of other space, but we hope to come up with a permanent site for the museum and sufficient storage before having to move everything by the end of the year (possibly as early as October). More details will soon follow. Next on the agenda is some form of fund-raiser. We are getting some good prospective board members and help from other individual and groups. Link to our other pages for more on that. Stay tuned!

This is another progress report on the Broadcast Arts Museum:
As reported eartlier, thanks to Joseph Canizzaro Interests, we have been donated about 1800 square feet of storage space, part of it air conditioned. We now have the use of both storage rooms, and keys which allow access during business hours Monday through Friday. Donations of memorabilia and equipment have started coming in and we should be getting someone to start cataloging it soon.
We have been told that when WBYU-AM moves into new studios, most of the old equipment will be donated to us. There is a possibility of another station doing the same. Unfortunately, we sometimes make contact too late; Loyola University had just junked a lot of things by the time we talked with them.
Paul Yacich and I went to Baton Rouge recently to meet with those in the Lt. Governor's office, the LA. Division of the Arts, LA. Dept. of Culture & Tourism and others that we had only talkedwith on the phone, previously. We also visited the studios of WBRZ-TV and made contact with the Manship Foundation. We will be applying soon to ask if they will help us with some start-up funds.
Deirdre Yacich Fagan gave us some good contacts, also. She will be helping to write some grant proposals for us.
I have been in touch with some old and new friends on the internet who will be donating/loaning us some old radios, etc.
I spoke with Herman Mhire of the LA. Ass'n. of Museums in LaFayette. He was very supportive and gave me the name of Dale Anthony Smith, who has a lot of experience making museum exhibits. Dale designed the (Brooks Reed) one at the old Capitol Building based on what he had seen at the Chicago Museum ofBroadcast Communications. We will get together in the near future to discuss our plans.
There have been many contacts with former N.O. broadcasters: Bill Stanley, Bart Darby, Ed Planer, Jim Stone, to name a few.
Linda Leavitt Bell responded to my email and we are to talk soon.
I had a very productive meeting with the Merchandising Manager of New Orleans Centre, the upscale mall next to the Superdome. She felt putting our museum there would be mutually advantageous. I gave them a written proposal but after the first of the year was told the mall had been sold. We are still welcome to have some space there, but it will not be free. Stay tuned! I am continuing the search for a prospective site.
Charlie Matkin, President New Orleans Radio Theatre, Inc. Fax: (504) 282-6404 is now FAX ONLY. For voice messages use (504) 283-2892.
For further info and pictures click here.



We sincerely thank you for your interest.














 










For more information contact
CHARLIE MATKIN at:

cdm01@gnofn.org

OR

New Orleans Radio Theatre, Inc.
P.O. Box 24184
New Orleans, LA 70184-4184





















LINKS








Charlie Matkin                   

Paul Yacich








NORT Board Members                 Welcome Page





                        
                                     

                               
Always!

                             

                                  
Design©1996: Yacich of New Orleans